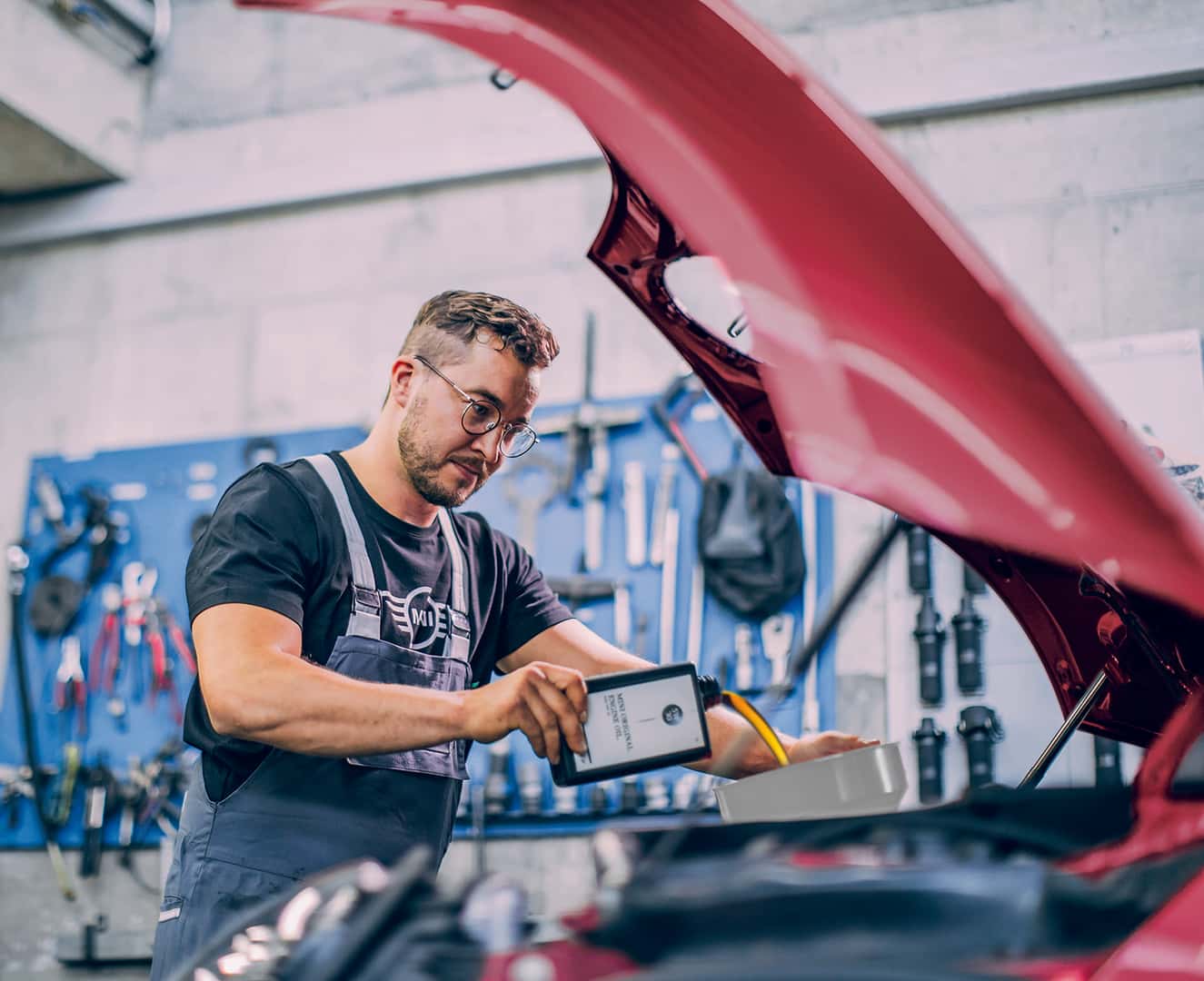 WITH THE MINI MAINTENACE OIL SERVICES PROGRAM AT MINI of WARWICK, YOU'LL RECEIVE 3 YEARS OF UNLIMITED OIL AND OIL FILTER CHANGES FOR ONE FIXED PRICE OF $199.
Regular oil changes are vital to the health and performance of your MINI. With the MINI Maintenance Oil Services program, you have peace of mind when it comes to regular oil services.  If your MINI is 5 years or older – or – if your MINI has 60,000 miles or more on it, you should sign up for the Maintenance Oil Services program. This oil-only maintenance program gets you three years of prepaid oil changes on your MINI for only $199. This three-year program is designed with you and your MINI in mind.
Eligibility: The program is open to MINIs that have reached 60 months or 60,000 miles, and are not currently covered by MINI Care+ coverage. All work is performed at MINI of Warwick by a MINI Trained Technicians, using only Original MINI Engine Oil and Parts. Ask your MINI Service Advisor for more information about MINI Maintenance Oil Services and the range of MINI Maintenance Plans for every stage of your MINI's journey.
3 years of oil and oil filter changes for $199. There is a three-year coverage period for this maintenance program from enrollment date with no mileage restrictions.
Have questions? Contact our Service Department by filling out the form below or call us at (877) 361-2363 to learn more.
MINI Maintenance Oil Services Program Additional Information:
You can begin use of the program directly after purchase
You can purchase multiple MINI Maintenance Oil Services throughout the lifetime of your MINI
The MINI Maintenance Oil Services plan includes unlimited oil and oil filter changes for three years for $199.00 plus taxes and disposal fees where applicable. Unlimited oil services included are based upon the associated MINI vehicle Condition Based Service (CBS) system. Available for all MINI vehicles that have reached 60 months or 60,000 miles and have no current Ultimate Care+ coverage. The plan is available for purchase once the MINI vehicle has reached 54 months and has current MINI Ultimate Care Scheduled or MINI Care+2 coverage. All work is carried out by MINI Trained Technicians using Original MINI Parts, which come with a two-year unlimited mileage limited warranty. Warranty repairs do not constitute an extension of the original limited warranty period for the vehicle or a part thereof.
---